Archive for August, 2011|Monthly archive page
In
Uncategorized
on
August 31, 2011
at
3:39 pm
Do not delete this entry.
In
blogPost
,
forFront
on
August 27, 2011
at
4:23 pm
Every morning, rain or shine, I take my three dogs out to a dog park.  If I don't follow the morning routine, they stare at me and pace the floor.  Dogs, like children, thrive on routine.
Living in midtown is really no problem for dog owners.  The city of Sacramento provides nine dog parks within the city limits and there are many other dog parks in the region.  I have tried out all of the city's parks and many of the regional parks.
You may wish to choose a park that is close to where you live or choose a park based on your dog's personality.  For example, Sutter's Landing dog park requires that your dog will walk nicely on a leash from the parking lot to the gate as the pathway crosses a road that is used by city workers' trucks.  You have to be careful.  Most of the parks, though, have parking very near the park gate.
One of my favorites is Granite, located just off Power Inn Road behind the county buildings.  This huge park is quiet and next to a large pond with ducks and all kinds of birds.  It is a treat for nature lovers.
The city provides a map showing the nine parks, a set of rules to know before you go, and excellent maintenance of the parks.  You must bring your own pickup bags, however.
During the summer, go early and enjoy Sacramento's cool mornings!
Please call 916-572-7375 or click the Contact link above.
In
blogPost
on
August 20, 2011
at
11:46 pm
According to this fun-to-navigate map from the U.S. Department of Agriculture, Sacramento County provides a terrific "food environment."  We have access to fresh fruits and vegetables all year.  We eat watermelon in December and peaches in January without a second thought.  But stepping out into the yard for a snack?  How many of us do that?
I live in midtown Sacramento on a 40 x 80 lot that is mostly house, shed, porches and brick pavers.
And yet, this little lot produces figs, plums, apples, nine kinds of tomatoes, oranges, guavas, loquats, strawberries, avocados, basil, asparagus, mint, peaches, and persimmons to feed the family and friends.
It also produces a bounty of flowers, bushes, and weeds that feed the snails, slugs, bees, wasps, spiders, hummingbirds, morning doves, wild canaries, mocking birds, jays, possums, rats, and raccoons–and a hawk last week!
What grows in your neck of the woods?
Please call 916-572-7375 or click the Contact link above.
In
blogPost
on
August 13, 2011
at
5:04 pm
Did you know that you can get free shade trees for your yard?
Not only are the trees free, you will also get free advice on which trees to plant where plus stakes, ties, and a video that instructs you how to plant so the trees will grow.
A couple of years ago I got six free shade trees for my yard here in Sacramento.
I had purchased a home that had absolutely no trees in the front or back yard.  With the summers we get around here, we needed some shade fast.
I contacted the Sacramento Tree Foundation and a Community Forester came out quickly to survey the situation and to discuss the best location for my new trees.  Within a few days, my trees were delivered with everything I needed to get them off to a good start.
This morning my Crape Myrtles are blooming like mad, my Chinese Pistache is fifteen feet tall, and my other trees are creating an urban forest in my yard.  The birds love them, we love them, and the shade is truly welcome.
You can find out about getting up to ten free shade trees for your yard by taking a look here.  The Sacramento Tree Foundation through a partnership with the Sacramento Municipal Utility District (SMUD) have made this program possible for all of us here in Sacramento.
Please call 916-572-7375 or click the Contact link above.
In
agents
on
August 9, 2011
at
7:29 pm
I come from a real estate family.  My dad has been in real estate for thirty years in Lodi.  I learned real estate on-the-job working with him.  After I graduated from college,  I worked with my dad and at other real estate agencies in the Sacramento region to learn by experience.  I received my California Real Estate Broker's License in 2007 and have over fifteen years of experience in every aspect of real estate.
DRE License #:01822615    Cell: 916-572-7375  e-mail: angiewieland@wielandrealty.com
In
agents
on
August 9, 2011
at
7:28 pm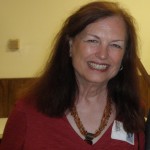 One of my earliest memories is scraping paint spatters off the kitchen linoleum with a dinner knife.  We kids had to help out.  My uncle was a building contractor and had built the little house where my mother, two sisters and I lived.  We helped paint, carry lumber, and handed him the hammer.  I was raised among builders, carpenters, and woodworkers.  I guess that's where I got my love of houses.  Seeing them rise from the ground up and then helping to improve them and keep them nice made houses a natural part of my life.  Today, I still love houses, old and new.  I have decorated them, furnished them, repaired them, remodeled them, and now help clients to buy and sell them.  At family-owned Wieland Realty, you can be sure that we understand what a house and a home mean to you.  We love houses too!
License: #01897803     Cell: 916-606-8235     e-mail: sharonwieland@wielandrealty.com    
In
about
on
August 9, 2011
at
7:12 pm
Welcome to Wieland Realty.  If you are looking for a real estate company that will work in your best interests, you have come to the right place.   At Wieland Realty we will place your goals, dreams, and hopes as our priorities.  With personal attention, we can help you buy or sell properties in Sacramento, El Dorado, and surrounding counties.  We pride ourselves on making sure that we work for you, not for ourselves.  Our greatest pride comes in making sure that you find the home of your dreams, sell your home at the best price for you, and feel content with the outcomes.  You are not alone when you work with Wieland Realty to buy or sell a home–we are with you every step of the way.
Our Commitment to You
A fair and equitable result
A clear description of exactly what services will be provided
A confidential working relationship
A Code of Ethics and Standards of Practice that protect you
A licensed Realtor®
A hard-working team
Focus Neighborhoods
Midtown Sacramento
El Dorado Hills
East Sacramento
Land Park
Davis
Elk Grove
Folsom
Fair Oaks
West Sacramento
Curtis Park
Natomas
Curtis Park
Cameron Park
Shingle Springs
Placerville
Citrus Heights
Rocklin
Roseville
Rancho Cordova
Please call 916-572-7375